{{Verify}} chapters
One daily mission is available after completing each of the campaign packages (including the free campaign). The progression of daily missions coincide with the campaign packages, getting more or less harder as the map is opened.

The daily missions for Aerona (Rise of the Planeswalker) rotate between three different maps giving three dailies, one completable each day, for each Aerona campaign. The Terisiare (The Grim Crusade) map is static giving one daily for each campaign package.
Rise of the Planeswalker - Daily Map 1
Chapter 1: Dealing with the Dead
Chapter 2: Dangerous Research
Chapter 3: Study in Sabotage
Chapter 4: The Leak
Chapter 5: The Wild One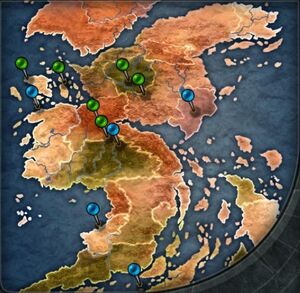 Rise of the Planeswalker - Daily Map 2
Chapter 1: Wild Things
Chapter 2: Everything's Shiny
Chapter 3: Stirring the Flames
Chapter 4: Dreams of Dragon Fire
Chapter 5: The Wild Bunch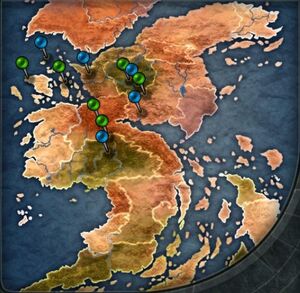 Rise of the Planeswalker - Daily Map 3
Chapter 1: Gone Rogue
Chapter 2: Heart of Darkness
Chapter 3: Bring out your Dead
Chapter 4: Laboratory of Madness
Chapter 5: Servants of Darkness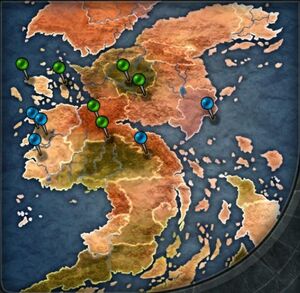 The Grim Crusade - Daily Map
Chapter 1: Shaman's Revenge
Chapter 2: Traitors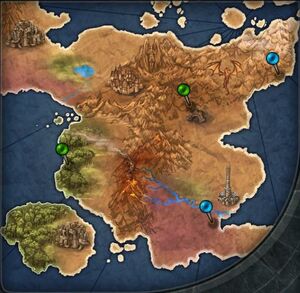 Ad blocker interference detected!
Wikia is a free-to-use site that makes money from advertising. We have a modified experience for viewers using ad blockers

Wikia is not accessible if you've made further modifications. Remove the custom ad blocker rule(s) and the page will load as expected.