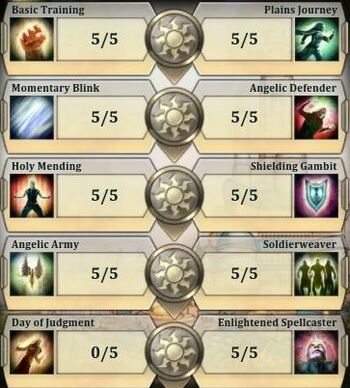 The white talent tree reflects traditional white Magic the Gathering characteristics. It focuses on defense and order.

Click the tier heading to cycle through the other color talents, of the same tier, for comparison.
<< Tier one talents >>
<< Tier two talents >>
<< Tier three talents >>
<< Tier four talents >>
<< Tier five talents >>
Ad blocker interference detected!
Wikia is a free-to-use site that makes money from advertising. We have a modified experience for viewers using ad blockers

Wikia is not accessible if you've made further modifications. Remove the custom ad blocker rule(s) and the page will load as expected.